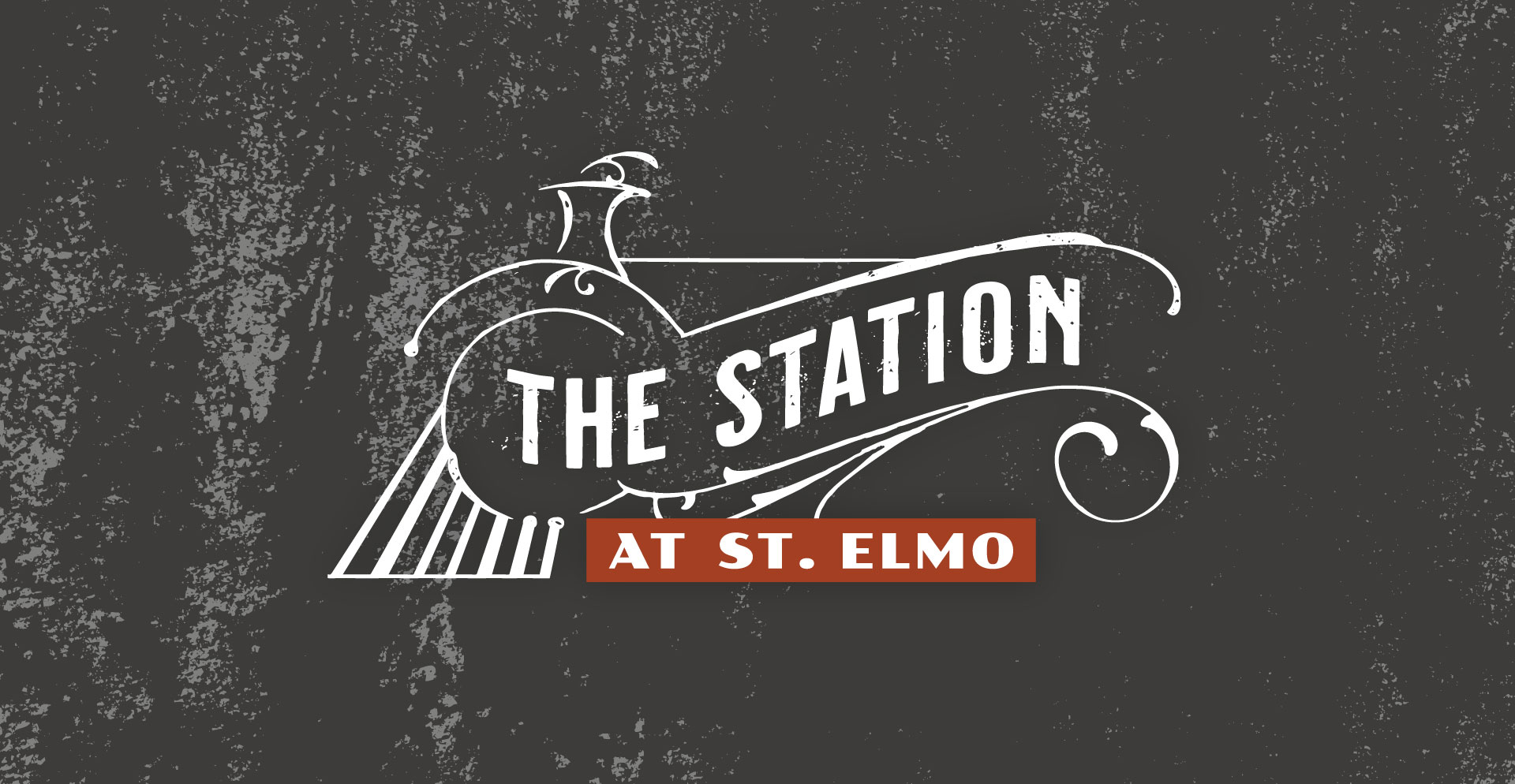 MULTIFAMILY
Station at St. Elmo Branding
Catalyst was engaged by Legacy Communities and Legacy DCS on a new development project in the St. Elmo neighborhood of South Austin, Texas, known as The Station at St. Elmo. Though the name and logo had already been established, Catalyst continued with the buildout of the branding to assist with sales efforts for the condos and townhomes. The collateral and online presence needed to match the unique character and industrial vibe of the project at hand, while also highlighting the most important selling point: the location.
With a logo and renderings as a reference point, the first step was to flesh out additional visual elements that would carry the visual identity. A color palette was established, including a warm brick red, classic neutrals, and cool-toned blues and grays. Brand textures were pulled directly from the industrial finishes of the property, including metallic elements and brick siding. A suite of stock imagery was selected to capture the St. Elmo lifestyle — a blend of outdoor adventure, social events, and young professionals making the most of live/work flexibility.
After Catalyst completed the branding, the next step was to translate it into an online presence; specifically, a custom website design that highlighted the community's unique selling points, convenient location, and eye-catching renderings. The site would also provide a direct line for interested buyers to connect with the sales team. 
As the site was being developed, a wide range of print collateral was also created to supplement sales of The Station, including individual floor plan sheets, generic sales sheet and brochure, community-focused flier, features sheet, direct mailer, paper system and pocket folder, and building layout sheet. Four unique HTML email templates were also created to deploy to prospects and real estate agents in the area, highlighting unique elements of the property. Messaging remained consistent throughout, reminding prospective buyers that "something big was coming to St. Elmo," to "get their ticket to the best of South Austin living," or to "call today to begin their journey."
SOLD OUT – The Station at St. Elmo completely sold out in a first-ever, record breaking five hours during a same-day virtual sales launch event.