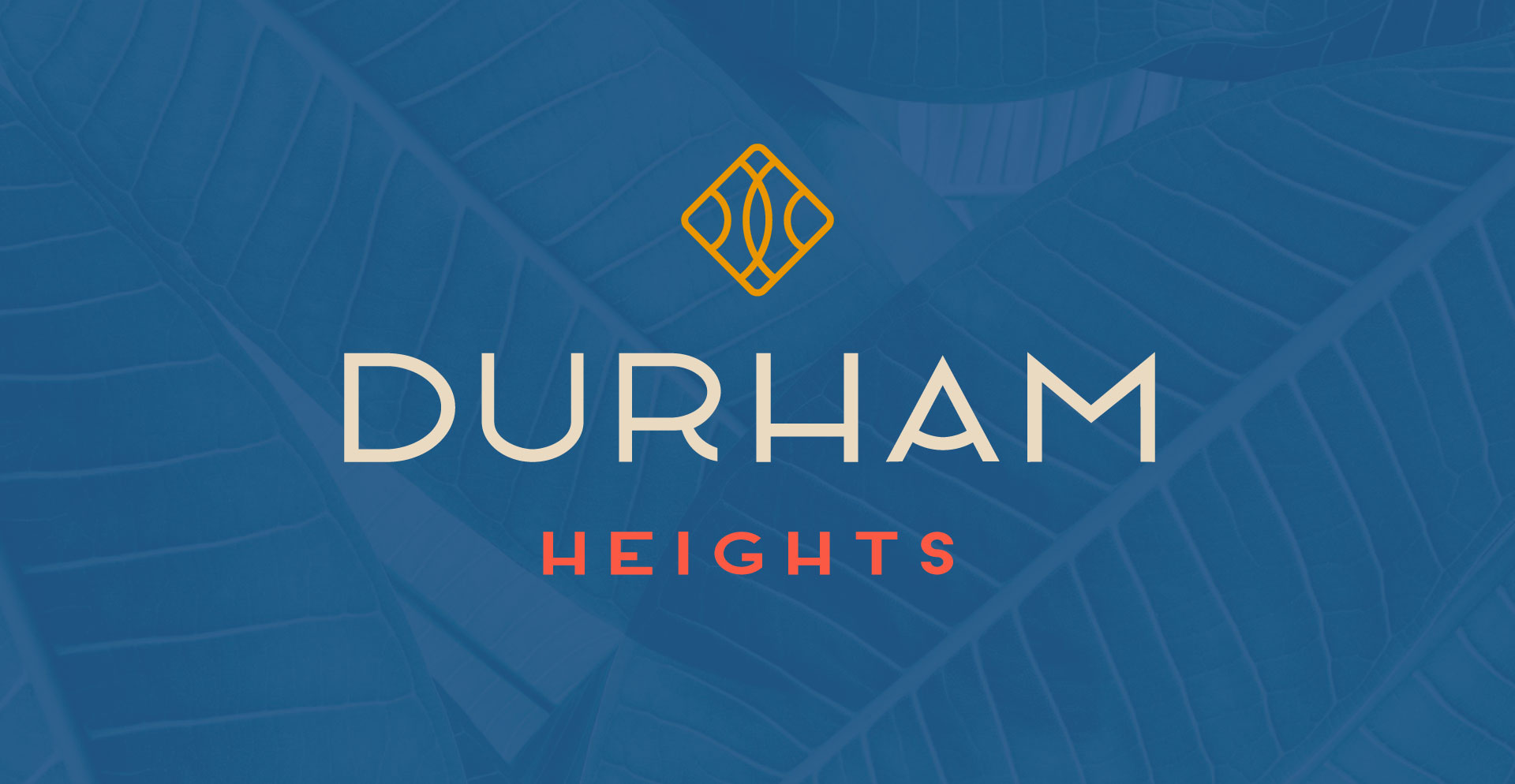 MULTIFAMILY
Durham Heights Branding
Catalyst was contracted to develop a strong identity for Durham Heights, a brand-new multifamily development in The Heights district of Houston, Texas. This up-and-coming property faced a common dilemma in the industry: though the physical building was not yet completed, marketing needed to take place during the construction phase to create awareness and excitement, leading to a strong pre-leasing effort. The branding also needed to appeal to a diverse audience of young professionals, as well as differentiate the community from surrounding competitors in the market.
In an effort to capture the unique character of this community, Catalyst created an elevated brand that incorporated rich color tones, urban lifestyle imagery, and tropical-inspired textures, along with a bold logo featuring a unique diamond mark that gave it an iconic, elevated feel. To balance this eclectic nature with Houston's luxury appeal, a tagline was created for the brand: "Elevated living with Heights edge." Subsequent messaging followed, promoting the property's bold amenities, 25+ spacious floor plan options, and historic location.
Once the brand was finalized, Catalyst developed a 40-page brand book for Durham Heights to ensure brand consistency was easily attainable by the site team. A sales sheet, handout, and brochure were created, along with a branded paper system, temporary splash page, and full website that reflected the community. The fully custom website featured unique design elements that mirrored the diamond-shaped mark, inviting messaging, sortable floor plan cards, and a VIP form that allowed staff to successfully collect leads and interest from prospects while the development was still under construction.
2021 Gold W3 Award Winner – Integrated Campaign for Marketing