A creative
culture of

marketing
mavens.
A look behind
the scenes.
At Catalyst, we see ourselves as a strategic partner to each of our clients, and working together with you to create marketing strategies that help you meet your goals is what drives us. We are motivated by a few core values — integrity, intelligence, passion, mojo, and most of all, empathy. As a result, we are on a mission to create and promote brands that foster community and add value to people's lives. That value starts right here, with your team and ours, each and every day. We do what we do because we love it, from start to finish, and we strive to show it with every interaction.
Proven marketing
excellence. We are agents
of change.
Our in-house team of real estate and marketing experts has worked with companies in a variety of verticals, including Fortune 500 and Fortune 1000 companies, giving us the experience and proficiency to take on any marketing challenge with a hands-on approach and an eye toward results.
Christy McFerren
Vice President
Christy leads and serves the creative, interactive, media and research, project management, and accounting teams at Catalyst. She loves the challenge that is offered to both sides of the brain. Her greatest pleasure is in seeing the growth of Catalyst's team members as individuals and the success of their clients through excellent strategy and execution.
What inspires you?
Seeing individuals realize their potential and finding their place in the team to add momentum to the whole. For our clients, nothing inspires me more than driving meaningful business results.
Favorite quote?
"God is in the details." — Ludwig Mies van der Rohe, German-American architect and designer
If you were a crayon, what color would you be and why?
Black — it's simple and combines all the colors.
What do you want to be when you grow up?
Retired and traveling.
Who inspires you?
Toto Wolff, the CEO of Mercedes Formula 1 team, and of course my family, friends, and colleagues.
Kristy Bright
Director of Client Services
Kristy leads the growth and development of the account management and project management teams, provides clients with strategic recommendations to meet their stated goals, and assists and manages the Campus Advantage property portfolio strategies to increase revenues for our top multifamily clients.
What inspires you?
Educating myself on health and wellness. I believe if you're feeling your best physically and mentally, it trickles into all other areas of your life.
Favorite quote?
"The secret of your future is hidden in your daily routine." — Mike Murdock
If you were a crayon, what color would you be and why?
Yellow, because I'm BRIGHT.
What are you known for?
My dad gave me the nickname "Jabber Jaws" when I was younger, and it's still valid. I can be quite chatty.
Favorite movie?
The Town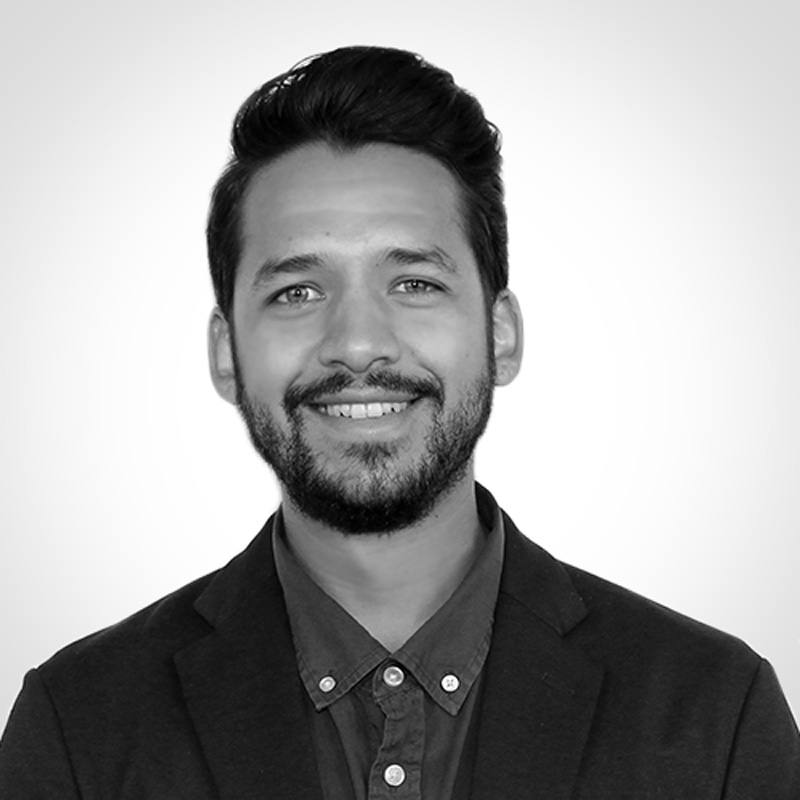 Thomas Demiranda
Director of Business Development
Thomas works with the sales team on a daily basis to initiate outreach and foster relationships with prospective clients, as well as creates and refines Catalyst's sales process and approach.
What inspires you?
That satisfaction I enjoy after earning a client's business. Victory, oh you taste so sweet!
Favorite quote?
"Only Christ is the whole of man's happiness; the sun to enlighten him, the physician to heal him, the wall of fire to defend him, the friend to comfort him, the pearl to enrich him, the ark to support him, the rock to sustain him under the heaviest pressures." — Isaac Ambrose
Last book you read?
Chronicles: Volume One by Bob Dylan
Favorite place in the world?
Rio de Janeiro is a lively place with distinct beauty. The way the mountains, beach, and city interpose is magical. It's a sight to see!
Best meal you've ever had?
Oysters! Once I flew in a private jet with my former boss on a business trip, and we had to land because of lack of cabin air. That misery turned into joy when we went to Cristiano Ristorante in Houma, Louisiana, and I had the best oysters of my life!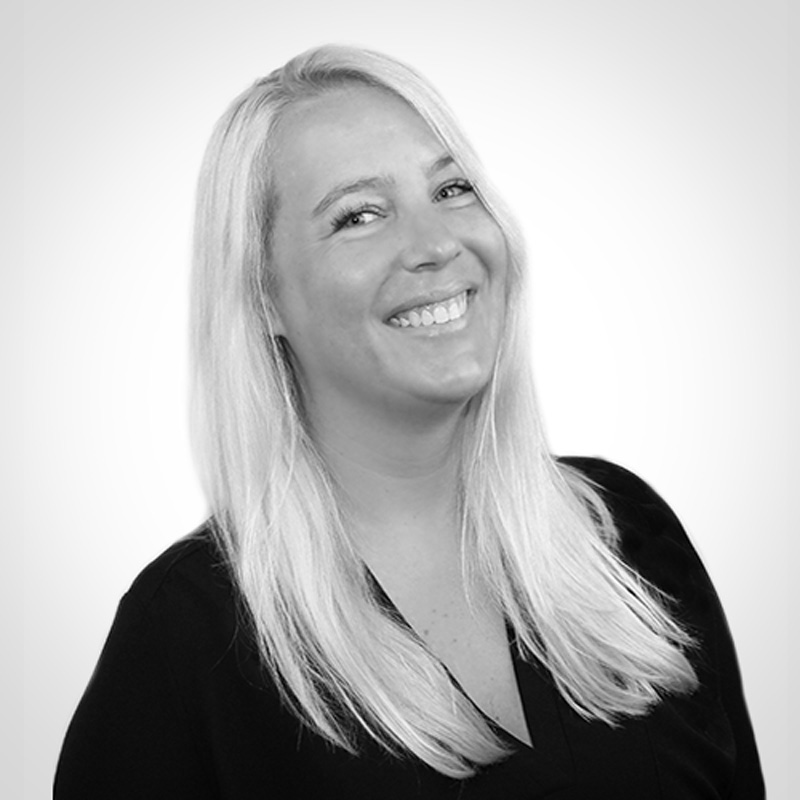 Katie Degutis
Director of Operations
Every day is different for Katie, but generally she works with the client services and production teams to ensure that clients get their materials on time and are 100% satisfied with the outcome, knowing that all information is accurate and correct. She strives to assure Catalyst is serving clients strategically and helping them find efficiencies in their marketing efforts to best get leads in the door.
What inspires you?
Travel
Favorite quote?
"Que sera, sera."
Last book you read?
All the Missing Girls — I'm a sucker for anything touted as the next Gone Girl.
Favorite place in the world?
Can I pick the world? I have visited 32 different countries, and I can't wait to add more to that list.
Favorite family tradition?
Easter baskets and Christmas stockings — most people think you outgrow them, but at the Degutis house, they'll always be a staple!
Ashston V. Barbour
Senior Account Manager
Ashston provides marketing expertise as Catalyst's primary liaison for his assigned client portfolio.
What inspires you?
People. I enjoy getting to know the world around me through the lens of other people's perspectives in addition to my own.
Favorite quote?
"Good is the enemy of great." — Jim Collins
Last book you read?
The Sun and Her Flowers by Rupi Kaur
What are you known for?
Being unpredictable.
Best concert you ever attended?
Hans Zimmer at Coachella
Jen Putis
Account Manager
Jen brings clients' business goals to fruition with strategic branding and marketing practices, and helps to bridge the gap between Catalyst's creative/interactive team and clients.
What inspires you?
Traveling. I love experiencing new cultures and gaining new perspectives about yourself and the world around you.
Favorite quote?
"The only thing we have to fear is fear itself." — Franklin D. Roosevelt
What are you known for?
Cooking and experimenting in the kitchen
Favorite place in the world?
Paris, Rome, and Chicago
Best concert you ever attended?
Private concert with Chance the Rapper
Jacobe Bennett
Business Development Executive
Jacobe is responsible for cultivating new relationships with prospective clients and increasing new business for Catalyst. As the frontline of Catalyst, he educates clients about what our full-service marketing agency can provide and works with them to create a tailored solution.
What inspires you?
Being a great provider for my daughter.
Favorite quote?
"The ultimate measurement of a man is not where he stands in the moments of comfort and convenience, but where he stands at times of challenge and controversy." — Martin Luther King Jr.
What's your favorite car karaoke jam?
"Cruisin'" by Smokey Robinson
Best meal you've ever had?
Tomahawk steak with bone marrow, garlic mashed potatoes, and steamed asparagus
Favorite family tradition?
Gumbo for Christmas
Connor Cauley
Business Development Executive
Connor works alongside the Catalyst sales team to grow and expand business by identifying promising and mutually beneficial opportunities with potential clients, followed by initiating, cultivating, and maintaining new relationships with said potential clients.
What inspires you?
Genuinely connecting with others, and experiences.
Favorite quote?
"Don't fear failure. Not failure, but low aim, is the crime." — Bruce Lee
Best concert you ever attended?
The Sunday show of Phish's three-day run on Labor Day 2016. Words can't do that show justice.
Favorite place in the world?
Red Rocks Amphitheatre in Morrison, CO
Mark Renkens
Senior Reputation Management Specialist
If your property has reviews, Mark is reading them. His primary objective is to make sure everyone online accurately sees that you care about your property's reputation and those who live there.
What inspires you?
A good movie. Like, a really good movie.
Favorite quote?
"If my fear has kept me here, only my fear can set me free." — Jordan Dreyer
What's your favorite car karaoke jam?
"Logan to Government Center" by Brand New
Favorite place in the world?
Disney's Hollywood Studios at night during Christmastime.
Best concert you ever attended?
Death Cab for Cutie in 2008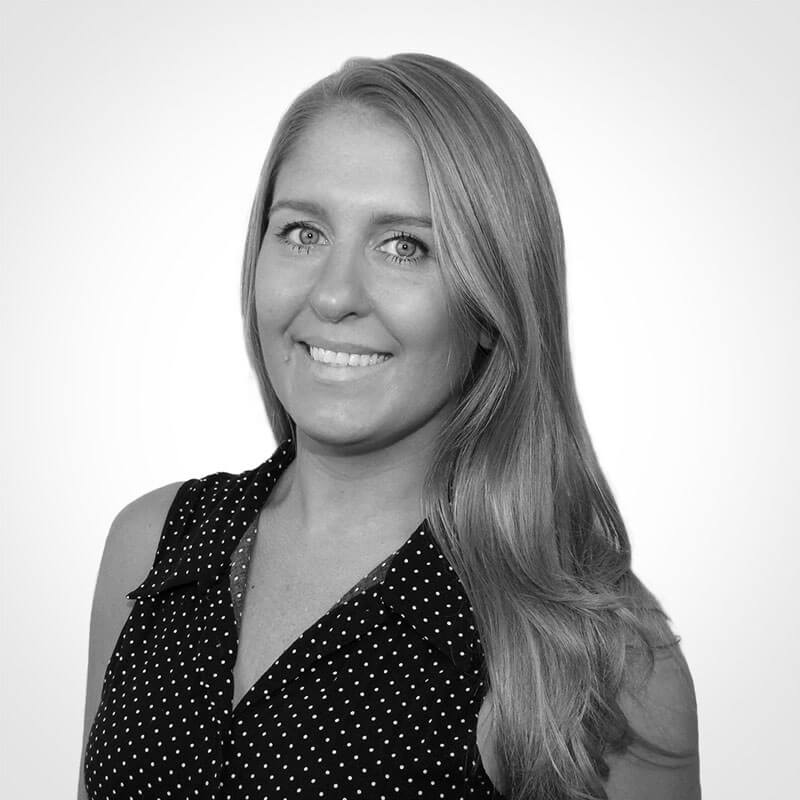 Melissa Cornine
Media and Research Manager
Melissa researches, strategizes, and manages all online paid advertising placements using industry and Catalyst best practices.
What inspires you?
Trying something new!
Favorite quote?
"Count your age by friends, not years. Count your life by smiles, not tears." — John Lennon
What's your favorite car karaoke jam?
"Rocket Man" by Elton John
Favorite family tradition?
Pierogies on Christmas Eve
Favorite movie?
The Departed
Lauren Goodman
Art Director
Lauren's job is to craft great brands — and then echo those personalities in each piece of collateral she creates, from print to digital and everything in between. Whether it's a business card or a billboard, it's her goal to always deliver eye-catching, effective messaging and visuals.
What inspires you?
'80s power ballads
Favorite quote?
"Life begins at the end of your comfort zone." — Neale Donald Walsch
What's your favorite car karaoke jam?
"Hold On" by Wilson Phillips
Best meal you've ever had?
Nothing beats the Goodnight burger at Hopdoddy — especially with an Austin Beerworks Fire Eagle.
Favorite movie?
It's a two-way tie between Back to the Future and anything directed by John Hughes.
Kendra Kennedy
Creative Team Lead
With the help of her trusty design partner, Lauren Goodman, they design a multitude of products, from billboards to web icons and everything in between. Together, they cultivate brands and ideas for clients to perform at the best of their ability. Every day, Kendra gets to flex her creative muscles and generate new ways to put art in the world.
What inspires you?
Justice. I always want what's best for all, but when someone tries to cut another short, I'm not afraid to call it out.
Favorite quote?
"We must all face the choice between what is right and what is easy." — Albus Dumbledore
If you were a crayon, what color would you be and why?
Macaroni Yellow. I'm blonde, I love carbs, and the bright hue really represents me (most days).
Best meal you've ever had?
Speaking of pasta, my best meal was at an Italian restaurant in Destin, Florida. It was the first night of my honeymoon, and coincidentally, the music playing was our first dance song. The garlic knots were pretty insane, too.
What are you currently watching on Netflix?
What am I currently not watching on Netflix!? I don't like working in silence, so I usually play shows in the background while I design. I love everything from House of Cards to Friends. You name it, I've probably watched (or listened) to it.
Dana Sleger
Copywriter
Dana loves words. Whether whimsical or straightforward, she writes content for a plethora of projects, from print to web and all kinds of fun assignments in between. Her goal is to use the power of words to inform, inspire, and invite a response that meets and hopefully exceeds clients' expectations.
What inspires you?
Aside from being able to exercise my trusty red pen, I adore the start-to-finish creative process in this business where written words come to life visually when handed off to the design team, and then the whole package together sparks action.
Favorite quote?
"There are far, far better things ahead than anything we leave behind." — C.S. Lewis
Favorite place in the world?
It would be a tie between Oxford, England, and Edinburgh, Scotland.
Favorite family tradition?
Christmas breakfast. Sitting around the family table with my loved ones and enjoying Christmas coffee cake (half orange and half cinnamon pecan) made from a recipe passed down by my great-grandmother adds a special touch to this magical day.
Best concert you ever attended?
Foreigner's 40th anniversary tour on my 40th birthday with Cheap Trick and Jason Bonham's Led Zeppelin Experience opening — fantastic night!
Haley Drinkwater
Graphic Designer
What inspires you?
Freedom. Freedom to create, freedom to be yourself, freedom to see the world, freedom from gluten — I could go on, but I'll stop at gluten.
Favorite quote?
"Sometimes I get emotional over fonts." — Kanye West
What's your favorite car karaoke jam?
"I Like It" by Cardi B because I like it like that.
What inspires you?
My city inspires me. Austin has a very specific style, and it's made a big impact on my personal design style. I love that this city is so focused on being outside. It has inspired me to be more conscious of nature. Right now, I am trying to grow lettuce! I have a history of plant-growing failure, so wish me luck. Paddleboarding on the lake and hanging out at Zilker or Auditorium Shores are some of my favorite things to do. I also can't say no to happy hour on a cool patio!
Favorite family tradition?
Yelling about Thanksgiving sides. To dump brown sugar and marshmallows onto the sweet potatoes or not, that is the question. I say dump.
Best concert you ever attended?
A dear friend gave my husband and I tickets to see Elbow in Chicago as a wedding gift. Elbow is one of my all-time favorite bands, but they don't often come to America. We made a mini vacation out of it — it was magical.
Derek Einkauf
SEO and SEM Specialist
Derek specializes in getting websites to rank above the competition on search engine results to drive more organic traffic, and in optimizing websites to better convert web visitors into customers. He also is a data uber-nerd and search engine marketing guru.
What inspires you?
Making it rain green for clients.
Favorite quote?
"There is no way to happiness. Happiness is the way." — Thich Nhat Hanh
What's your favorite car karaoke jam?
"Ain't No Love in the City" by Bobby Blue Bland
Last book you read?
Infinite Jest by David Foster Wallace. Amazing, but my eyes still burn from the lack of punctuation.
Favorite movie?
This Is Spinal Tap
What would your autobiography be called?
How to Be Annoyingly Positive and Get Teased By Friends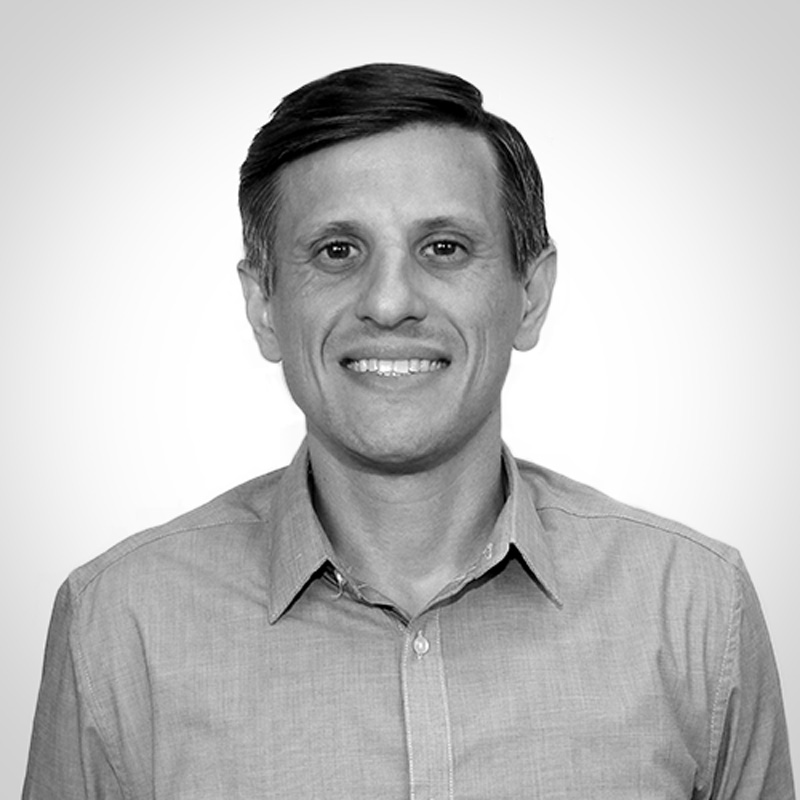 Daniel Russo
Lead Developer
Daniel specializes in formulating, executing, and monitoring strategies to create user experiences that give search engines the warm fuzzies. He uses his nerd magic to turn tons of aggregated data into valuable intel.
What inspires me?
Making life easier for our team, and going to the beach.
Favorite quote?
"Many of us would probably be better fishermen if we did not spend so much time watching and waiting for the world to become perfect." — Norman Maclean, A River Runs Through It
Last book you read?
Tree of Smoke by Denis Johnson
Who inspires you?
My grandparents
Favorite place in the world?
Provo, Turks and Caicos
Strategy-first method.
We never exercise a one-size-fits-all strategy — our dedicated process, tailored approach, and customized solutions yield measurable results.
Generational knowledge.
We talk to all generations as they move through the housing lifecycle — from students to senior housing — in a way that generates response.
Integrated marketing.
Multi-medium campaigns tailored to your needs mean sophisticated targeting, better results, and less spend.
Transparent results.
Access lead gen results — and respond in real time — thanks to our data collection and reporting dashboards.
"…the utmost professionals."
"[Catalyst has] been the utmost professionals to work with. They listened to our ideas and concerns, and asked the right questions to help us focus on what we truly wanted to portray to the community. Following a tour of our facility, they provided us with messages regarding our campus that we were too "in the weeds" to produce on our own. I feel like new life has been breathed into our Marketing efforts here at EdenHill. I'd highly recommend Catalyst for their creativity, responsiveness, professionalism, and speed in producing our product."
— Terry Jackson
EdenHill Communities