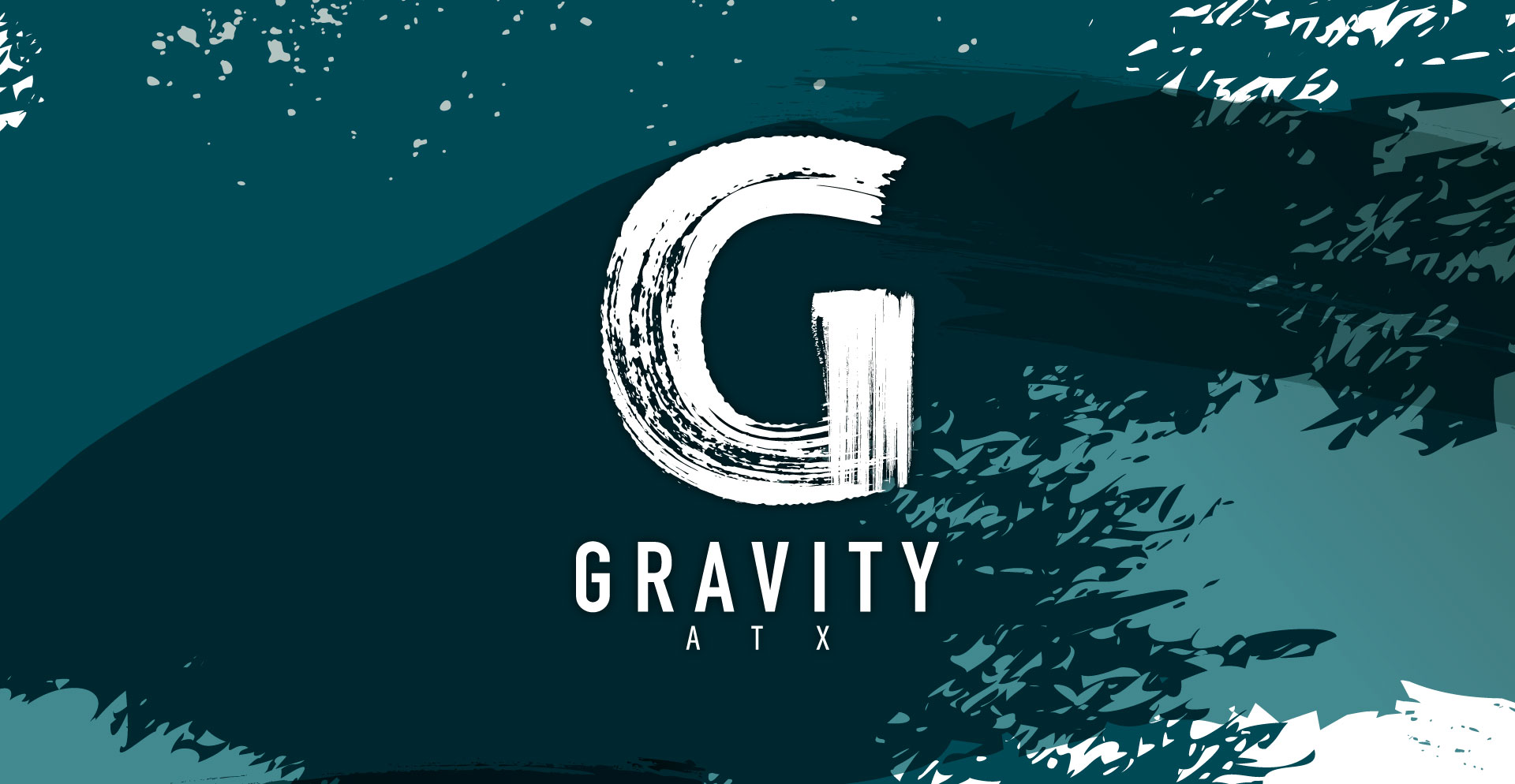 MULTIFAMILY
Gravity ATX Branding
The Gravity ATX project is a new condominium building currently being developed in Catalyst's hometown of Austin, Texas. Austin is now widely acknowledged as one of the fastest growing cities in the United States, and the unprecedented rate of economic and social growth it has experienced has simultaneously transformed its real estate market into one of the hottest areas in the country for new development. There are a tremendous (and increasing) amount of highly desirable residential real estate options for homebuyers in the Austin metro area, and distinguishing a project from the slew of other options is paramount to its success. The project's developer, Legacy Communities, recognized the unique challenges that come with developing a standout product in such saturated market conditions, and accordingly approached us about developing the Gravity ATX brand to set it apart from the rest of the crowd. Of course, the ultimate end goal behind developing the brand was to promote early condominium sales, as the community is still being built and finished.
After extensive market research conducted by both Legacy Communities and Catalyst, it was determined that there were ultimately two primary demographic groups to tailor the brand development towards: First-time homebuyers seeking to enter the housing market with their first purchase, and older empty-nester couples looking to downsize from their current living situations. In addition to these two primary groups, the live-work amenity options that are available in a handful of the units also presented an opportunity with a third secondary target demographic: Small business and startup owners. With all of these unique audiences taken into consideration, Catalyst's goal for this project was to create a unique, well-thought-out brand strategy and marketing plan that distinguished Gravity ATX from its competition, while simultaneously appealing to the target audiences of first-time homebuyers and empty nesters mentioned above. with the eventual goal of translating this brand recognition into real-world, pre-development sales. Logically, it follows that this project's ultimate indicator of success was the number of reservations and sales commitments that Legacy was able to achieve prior to the completion of the project.
The main challenge faced here was creating a brand that would instill trust in its target audience, while also demonstrating the unique appeal of Gravity ATX when compared to its many, many competitors in the market. Essentially all pre-development sales in a real estate project such as this one stem from the potency of the branding, marketing, and messaging and the impact this has on potential buyers, as there is not yet a physical product to sell to interested individuals. It is more like selling an idea (as the physical location itself is a patch of dirt 2 years away from maturing into an actual living space) than it is a product. However, coupling our branding and marketing expertise in the multifamily industry with the highly nuanced understanding of our hometown real estate market here in Austin we have gained over the years working here, Catalyst was easily able to overcome these barriers. We worked hand-in-hand with the developer Legacy Communities to develop their brand and identity, using a variety of different approaches and tools at our disposal. We established a solid foundation of brand guidelines, then utilized this well-planned foundation to create a slew of different deliverables that we believed would draw the interest and appeal of first-time buyers and empty-nesters. Included in this set of the materials we designed were: A brochure, a folder, building and community information sheets, and flyers. In addition to these print deliverables, we also designed and created a custom website for the property, various digital and print ads, and an email drip campaign that targeted prospective buyers that had visited the property.
Within the first 30 days, Gravity ATX sold over $18M (65% of its pre-construction residences)

As of early 2021, Gravity ATX had sold an astounding 77 of 91 total units, making up 84.6% of the available condominiums for sale. This occurred during a period of industry-wide disruption due to COVID-19

2021 Communicator Award Distinction — Integrated Campaign for Marketing Effectiveness