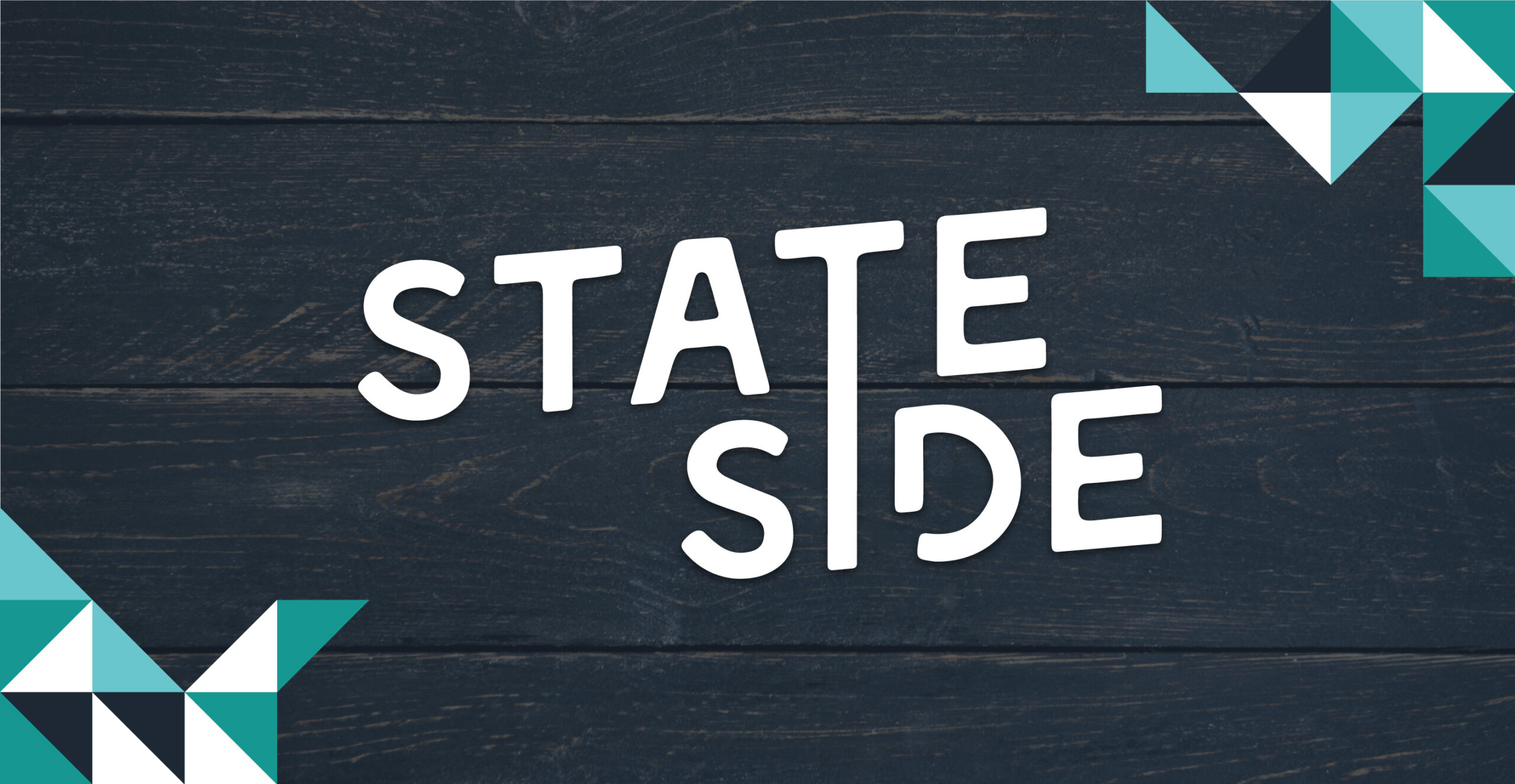 STUDENT HOUSING
Stateside Branding
Catalyst was contracted by Spectrum Development Solutions to complete a custom website for Stateside — a brand-new student housing development in Bellingham, Washington, that catered to the Western Washington University demographic. Because Stateside was under development and not set to open until fall 2021, a temporary landing page was essential to serve as an informational hub for the property and to collect VIP leads from interested prospects.
Before beginning their online presence, Catalyst focused on building out the community's brand identity. Stateside had a pre-existing name and logo, but was lacking other key visual elements. During the brand guide process, the team chose a unique geometric pattern; a primary color palette of turquoise, light blue, and navy; modern typography with an outdoorsy feel; and a suite of stock imagery that captured both the student lifestyle and the Pacific Northwest spirit. 
The website design incorporated these brand assets, along with an easy-to-use navigation bar and large, high-quality property imagery. In addition, custom copy and CTAs invited visitors to "embark on [their] best adventure" and be part of the Stateside experience. The website also featured a VIP form designed to collect leads and keep prospects updated on construction progress, news and events, leasing specials, and more.
In addition to the custom website, Catalyst also created a suite of marketing materials for the leasing team — including a brochure, sales sheet, paper system, and direct mailer. Since the community's location was a huge selling point, custom walkability maps were designed to showcase proximity to campus and other hotspots. These graphics — along with stock imagery and text callouts — were also incorporated into custom window clings for the various sides of the building exterior. These clings continue to serve as a prominent first impression to the Stateside brand, driving both leasing traffic and general brand awareness.