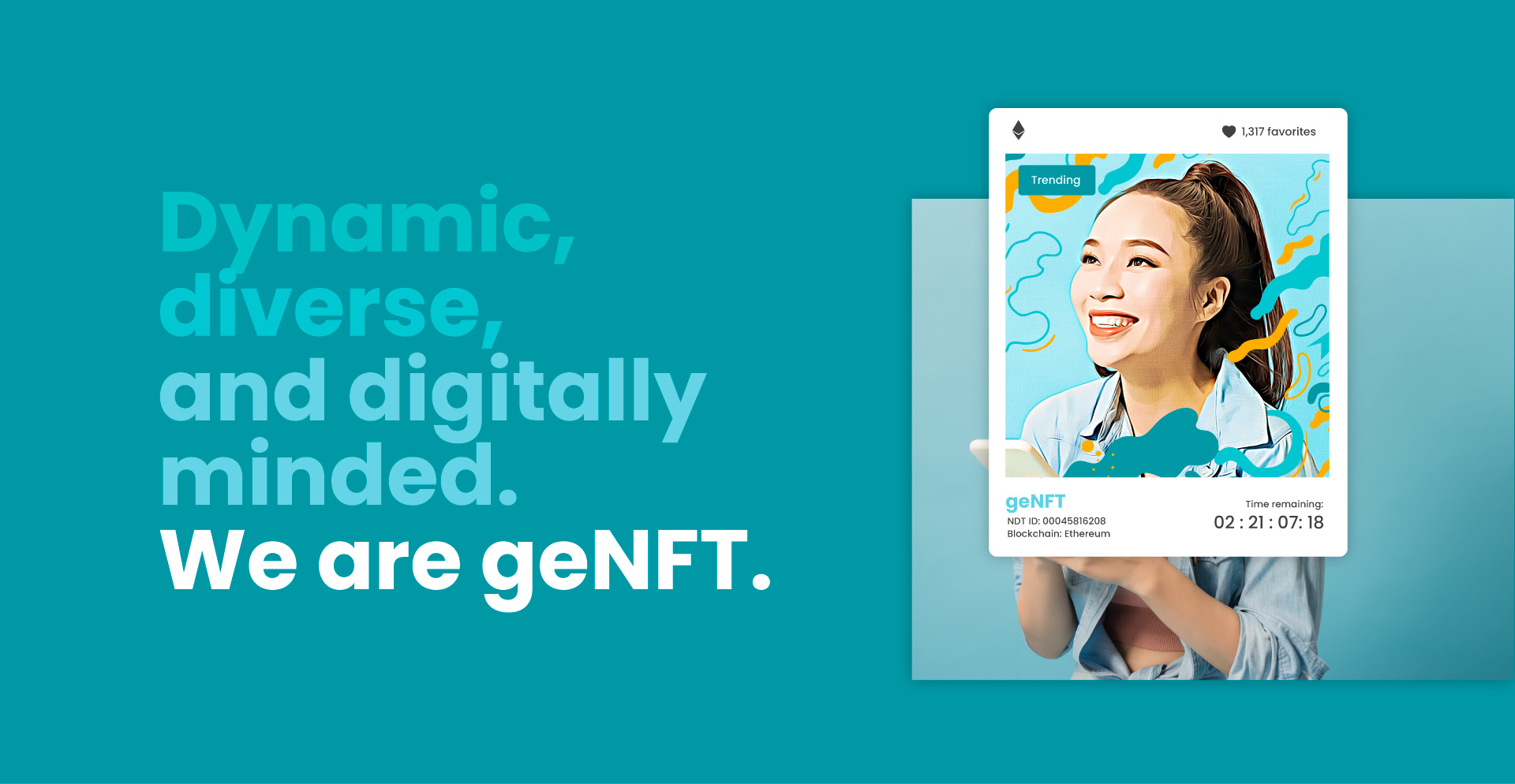 STUDENT HOUSING
2022 Campus Advantage
GenFT Leasing Campaign
For their large-scale leasing initiative in spring 2022, Catalyst collaborated with Campus Advantage, a national leader in student housing management, to create a future-focused campaign for to their student housing properties across the United States. The campaign needed to be universal enough to work for various communities and brands, while still building on the momentum and success of their 2021 Cyber Monday push.
The theme was geared around the emerging technology of NFTs (supplemented by the growing buzz of cryptocurrency and virtual reality) as well as the innovative young adults leading the charge into this space. Catalyst has dubbed this generation "GenFT" —  a term that captures how dynamic, diverse, and digitally minded these individuals can be.
Visuals for the GenFT campaign were inspired by the merging of real life and the digital space, represented by the faces of students being transformed into colorful, art-inspired NFT graphics.
Messaging centered around adjectives such as "relevant, receptive, and ready for anything" and "innovative, influential, and always in the know"; it also spoke to Campus Advantage's efforts to empower their residents — not only as students, but as leaders, innovators, and world changers. This copy served as a natural extension of CA's new brand tagline, "The Future Lives Here."
In addition to a landing page for each community, Catalyst created custom social media feed and story graphics, paid Facebook and Instagram ads, Google ads, emails, a video, and an editable flyer to allow each property to promote the campaign and giveaways throughout the month of March. Residents and prospects were encouraged to tour or sign before the end of the month to take advantage of unique prizes such as $1,000 in crypto, an Oculus Quest 2 headset, or the chance to collaborate with Catalyst and Campus Advantage to create their own custom NFT art.
Overall, the 2022 GenFT campaign was a success, driving leads and traffic to all of the participating properties in the Campus Advantage portfolio. Specific highlights are as follows:
1,026 new leads and renewals were signed as a result of this campaign

The campaign garnered a total of 6,071 sessions to the landing pages, with 5,081 being new users.

The email strategy consisted of four specific emails targeted at prospects, non-renewed, and guarantors. Catalyst sent a total of 96,112 emails with an open rate of 22%, exceeding the industry benchmark of 18.2%.

The SMM portion of the campaign received 966,016 impressions and 6,921 clicks, resulting in a click-through rate of .75%

The SEM campaign received 384,354 impressions and 6,312 clicks for a final click-through rate of 3%, exceeding the industry benchmark of 1.08%.