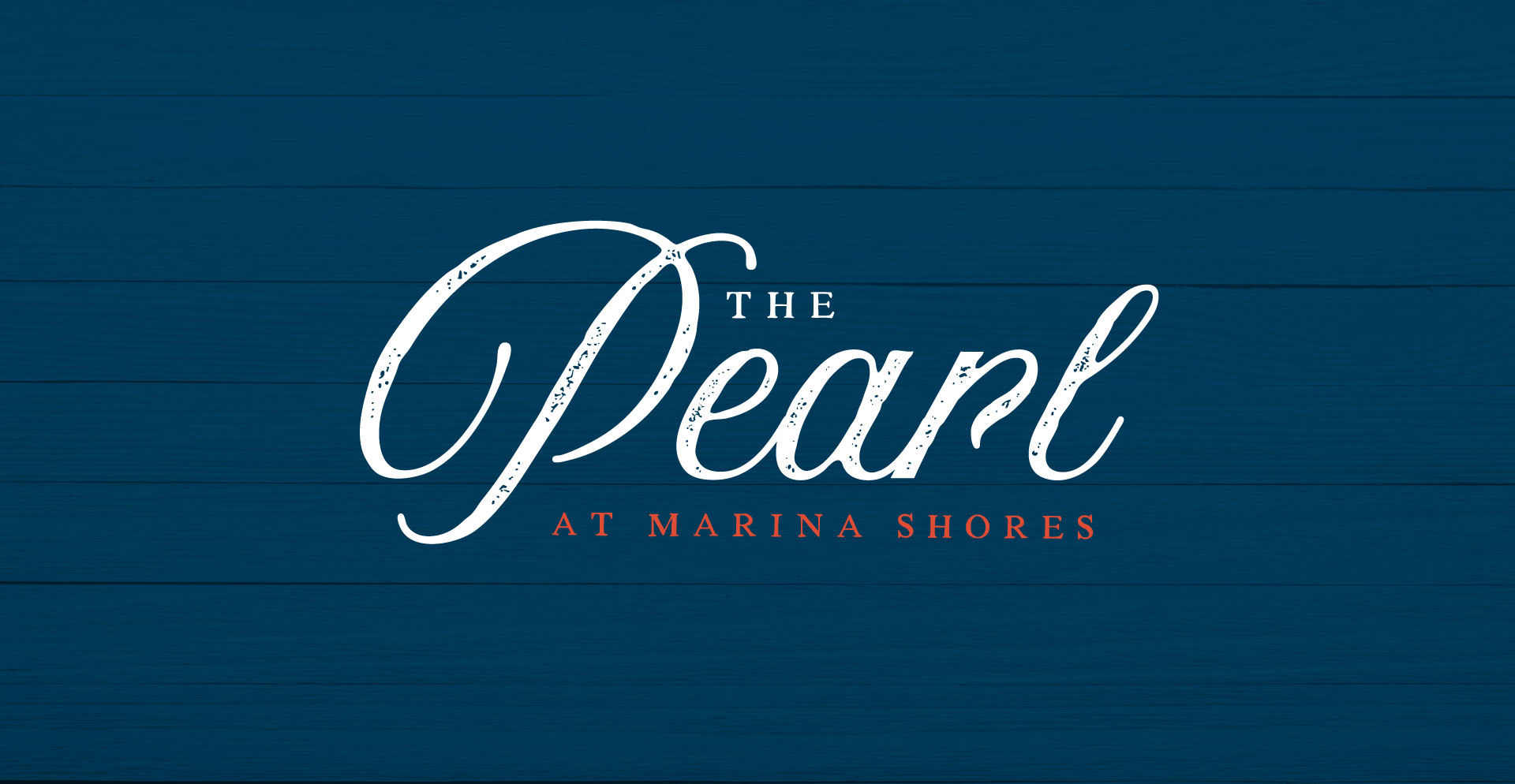 MULTIFAMILY
The Pearl Branding
During the process of developing a luxury, 199-unit multifamily community in Virginia Beach, Catalyst was contracted by Signature Management to develop a strong brand that accurately represented the area while also conveying the level of luxury for the property. The name, The Pearl at Marina Shores, had already been chosen as a nod to the well-known Lynnhaven Oyster found throughout the area.
Given the property was in a unique position where the physical building was not yet completed, the brand needed to appeal to prospective residents and portray the community's exclusive waterfront lifestyle. Marketing would also need to take place during the construction phase to create awareness and excitement, leading to a strong pre-leasing effort.
To gain recognition within the Virginia Beach market, Catalyst created an elevated identity that incorporated a weathered script logo, coastal-inspired colors, and textures that drew inspiration from the community's interior design elements. To capture the luxury waterfront lifestyle, a new tagline was written: "Coastal living. Refined style. Historic charm." In addition, Catalyst developed a 40-page brand book that incorporated everything from tone-setting mood boards and logo usage examples to an expanded color palette and pages of stock imagery that represented all of their targeted audiences.
After Catalyst completed the branding, a temporary website was designed — and quickly followed by a full, custom site — that featured the new visual elements, inviting messaging, amenities, floor plans, and a VIP form that allowed staff to successfully collect leads and interest from prospects while the development was still under construction.