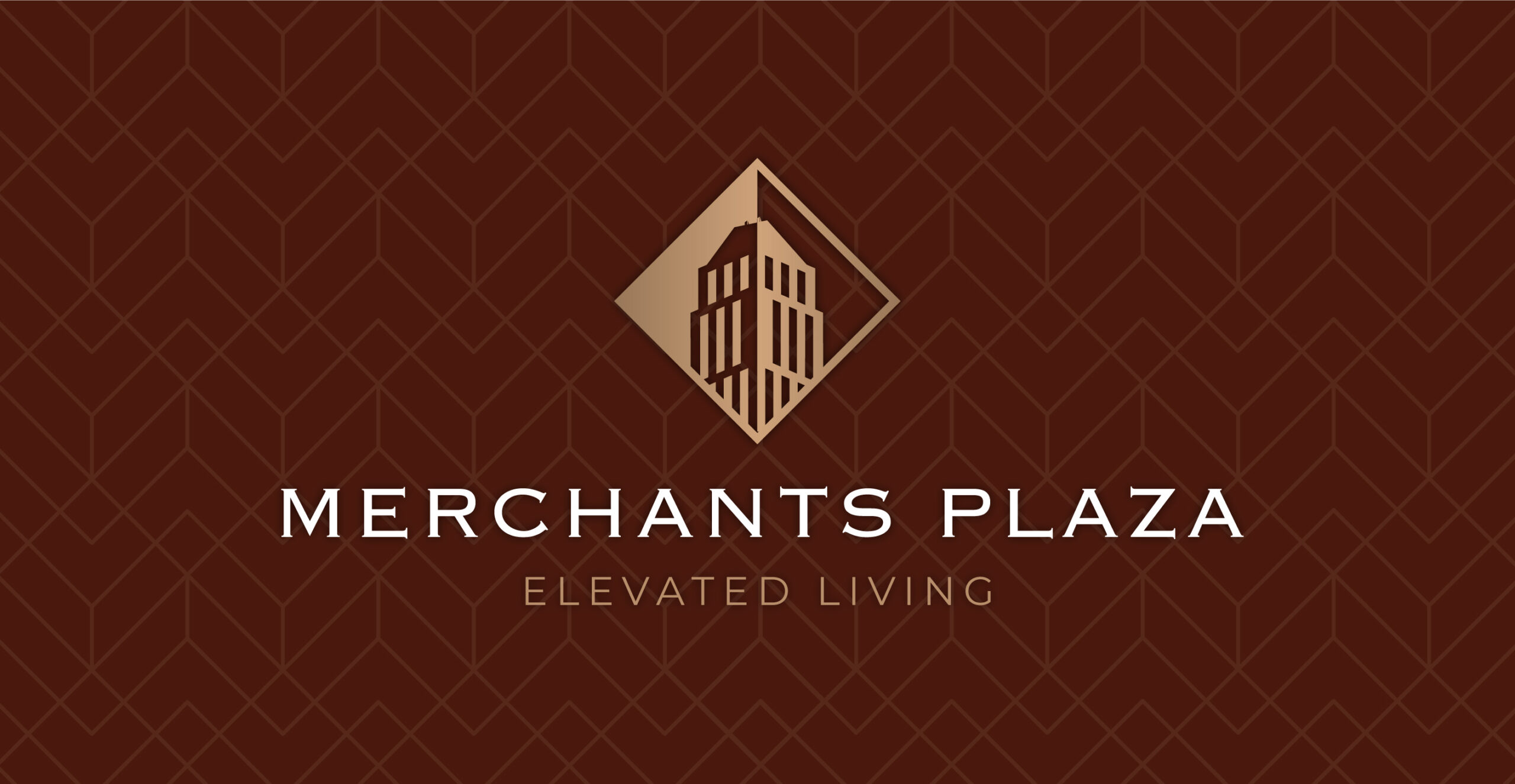 MULTIFAMILY
Merchants Plaza Branding
In January 2019, Catalyst was contracted by Heritage Land & Development (HLD) to develop a marketing plan to help brand, lease, and launch their new mixed-use development in Mobile, Alabama. The property, simply referred to as "Merchant" at the time, was a historic 18-story bank tower in downtown Mobile that would be eventually converted into a mix of commercial office space, retail, and multifamily housing.
Catalyst team members traveled to Mobile in February 2019 to complete an in-depth discovery of the market, gathering information on the competitive set; nearby anchor businesses; reputation standing; unique selling propositions; and audience demographics, preferences, and leasing potential.
Based on the findings, Catalyst recommended a refresh of the current brand, expanding the name to Merchants Plaza and creating a more modern logo design. The new identity featured a diamond-shaped emblem that reflected the tower's silhouette; updated sans-serif font choices; and a luxurious, building-inspired color palette of jewel tones, dark gray, and metallic rose gold. The brand was rounded out with a new tagline, "Savor elevated living," that called attention to the housing opportunities now offered at the property.
Once the brand was finalized, Catalyst built out a set of corresponding marketing materials for the leasing team, including a print brochure, a messaging map, a sales sheet, and a flyer. However, as development continued, the need for an online presence also became apparent. The Catalyst team worked alongside HLD to develop a full website that reflected the new brand identity. Through custom copywriting and web design, the website fulfilled the goal of showcasing Merchants Plaza's rich history while also encouraging prospects to explore its new potential for shopping, working, and living.