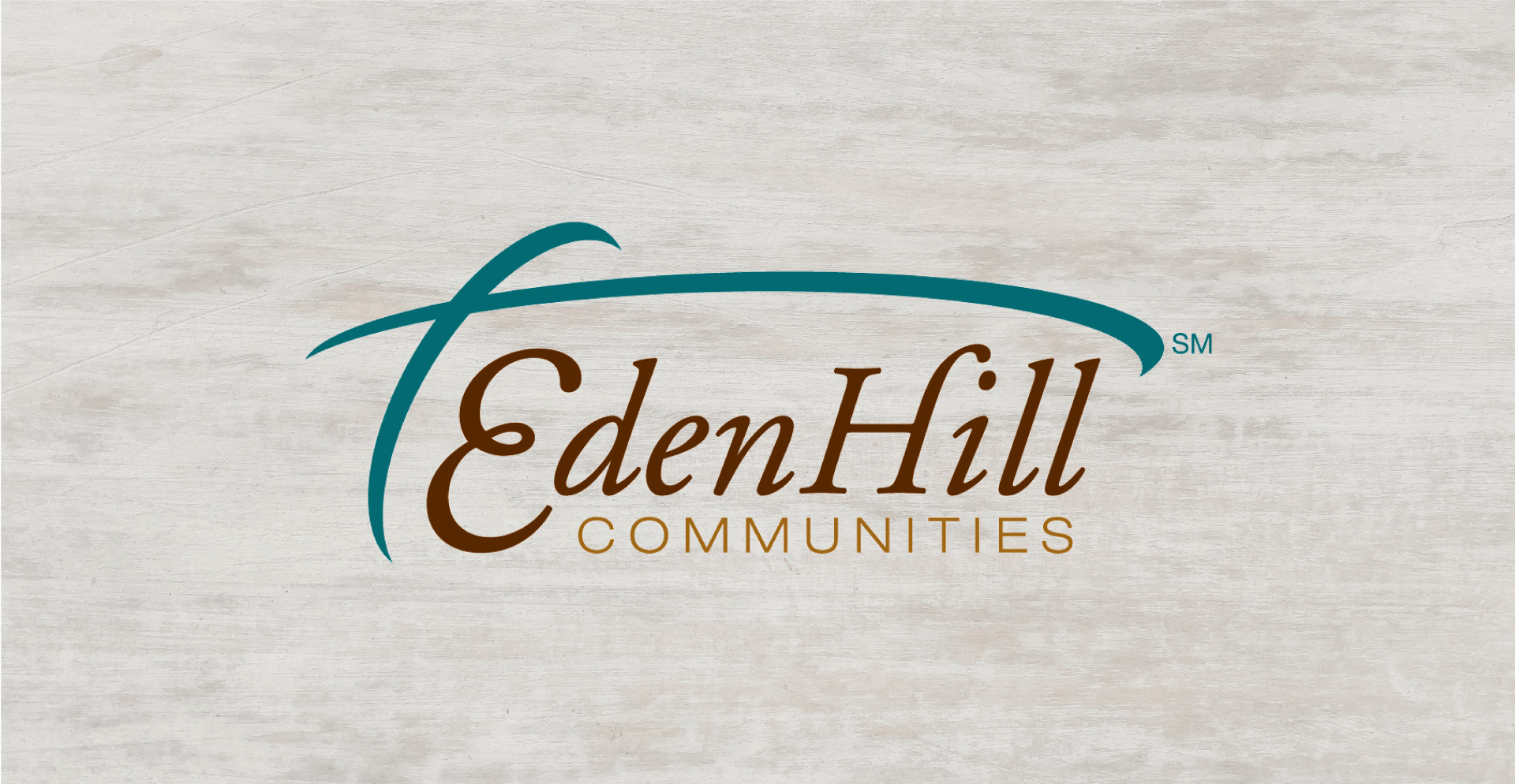 SENIOR LIVING
EdenHill Brand Refresh
Since 1910, EdenHill Communities has served the New Braunfels, Texas, senior community and their family members with a high level of care and integrity. Embracing the demographic shift signaled by the aging of the baby boomer generation, the only Life Plan Community (with a full continuum of care on one campus) in the area has undergone a complete campus renovation and expansion over the last decade and needed a brand refresh to accompany these changes.
The goal of the brand refresh was twofold: To increase regional awareness of EdenHill Communities among the potential resident and adult child audiences, recapturing audience attention through a brand refresh and new collateral; and to generate new leads and grow the current independent living waitlist.
To meet this goal, Catalyst began with a messaging map that included overall messaging, taglines, and customized message streams targeting potential residents and their adult children across each level of care — independent living, assisted living, memory care continuum, skilled nursing, and rehabilitation — as well as at charitable donors.
Because EdenHill Communities was not changing their name or logo, Catalyst built on the existing blue-green and brown color palette with a selection of patterns and textures inspired by the community's finishes and surrounding landscape. A range of secondary colors — including a bright yellow, olive green, and warm orange — were also chosen to add dimension and give each level of care its own unique identity. Once the refresh was finalized, Catalyst implemented it, along with new messaging, throughout a variety of deliverables. These included a new brand guide with updated lifestyle imagery, a paper system, a senior living brochure, a direct mailer, a memory care brochure, interactive campaigns, and a website refresh.