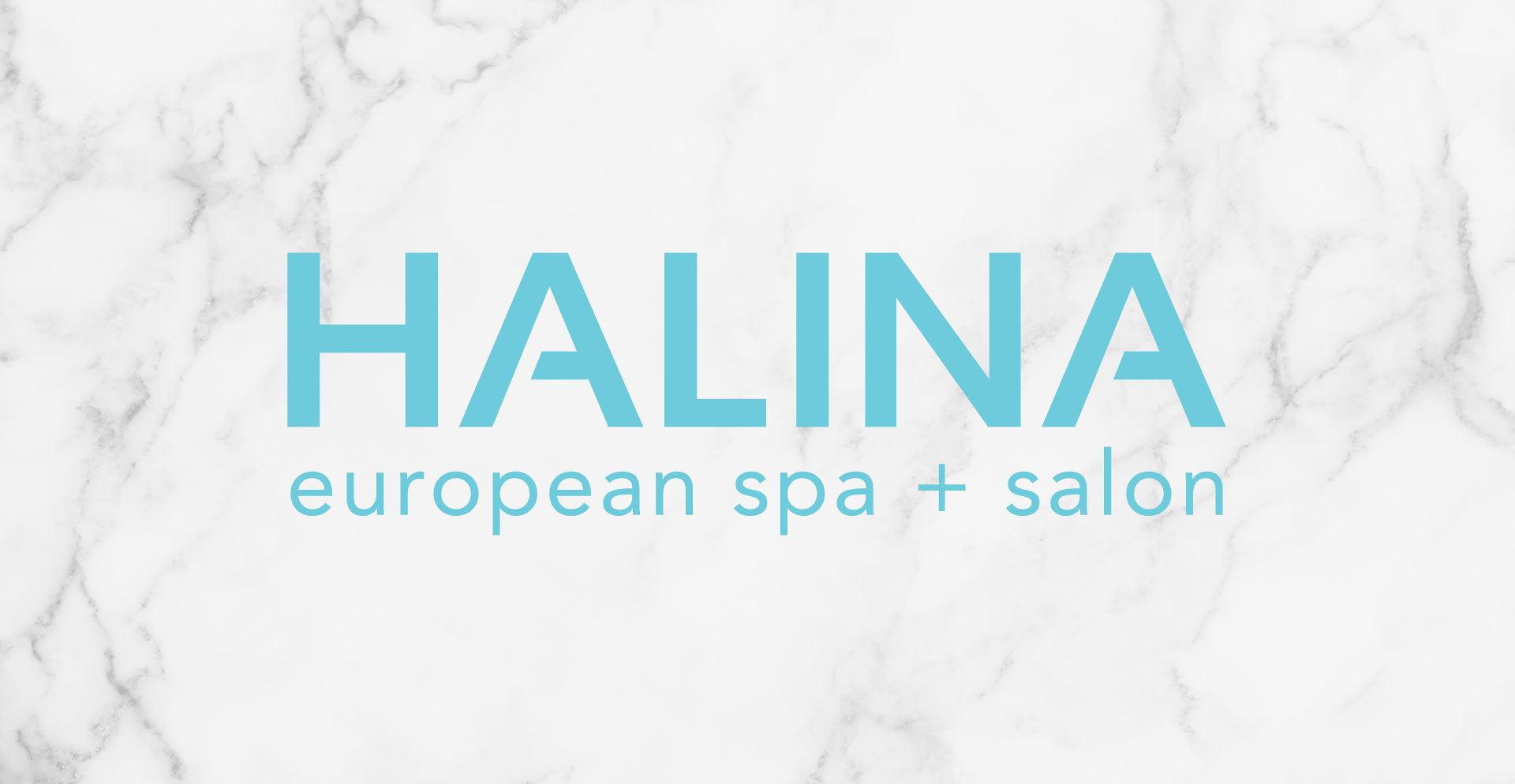 HOSPITALITY
Halina European Spa + Salon Brand Refresh
For over 50 years, Halina European Spa + Salon has been providing skincare expertise and a full range of salon services to Central Texas. In 2017, Halina was in need of a brand refresh to meet the needs of a modernizing market demographic and to match their interior spa improvements. The new identity needed to feel professional, elegant, and indulgent — just like the spa itself.
Catalyst was contracted to create a brand guide, paper system, print collateral, and a new website that allowed for easier appointment booking. The original branding was infused heavily with European and Middle Eastern design elements, including warm neutral tones, Damask patterns, and intricate swirls. Instead, Catalyst chose to draw inspiration from the new interior design elements, which included a light and airy color palette full of blue and gray tones; a simple marble texture; and streamlined typography. As part of the new Halina brand, Catalyst also curated a suite of spa-inspired stock photos.
Once the branding was finalized, the team began to roll it out across a variety of print materials. Halina was in need of a refreshed pricing sheet that allowed visitors to easily scan the organized service categories. This same branding was applied to a 16-page brochure, an 8.5×11 handout, and an updated paper system.
Lastly, the Halina website was given an overhaul to streamline both the user experience and the overall look and feel. The site design included custom elements — such as icons for each service — as well as the new tagline, "The Art and Science of Looking Good." Visitors to the new website were greeted by engaging client testimonials, a welcoming staff page, updated service descriptions, and most importantly, an easier way to book their appointments.