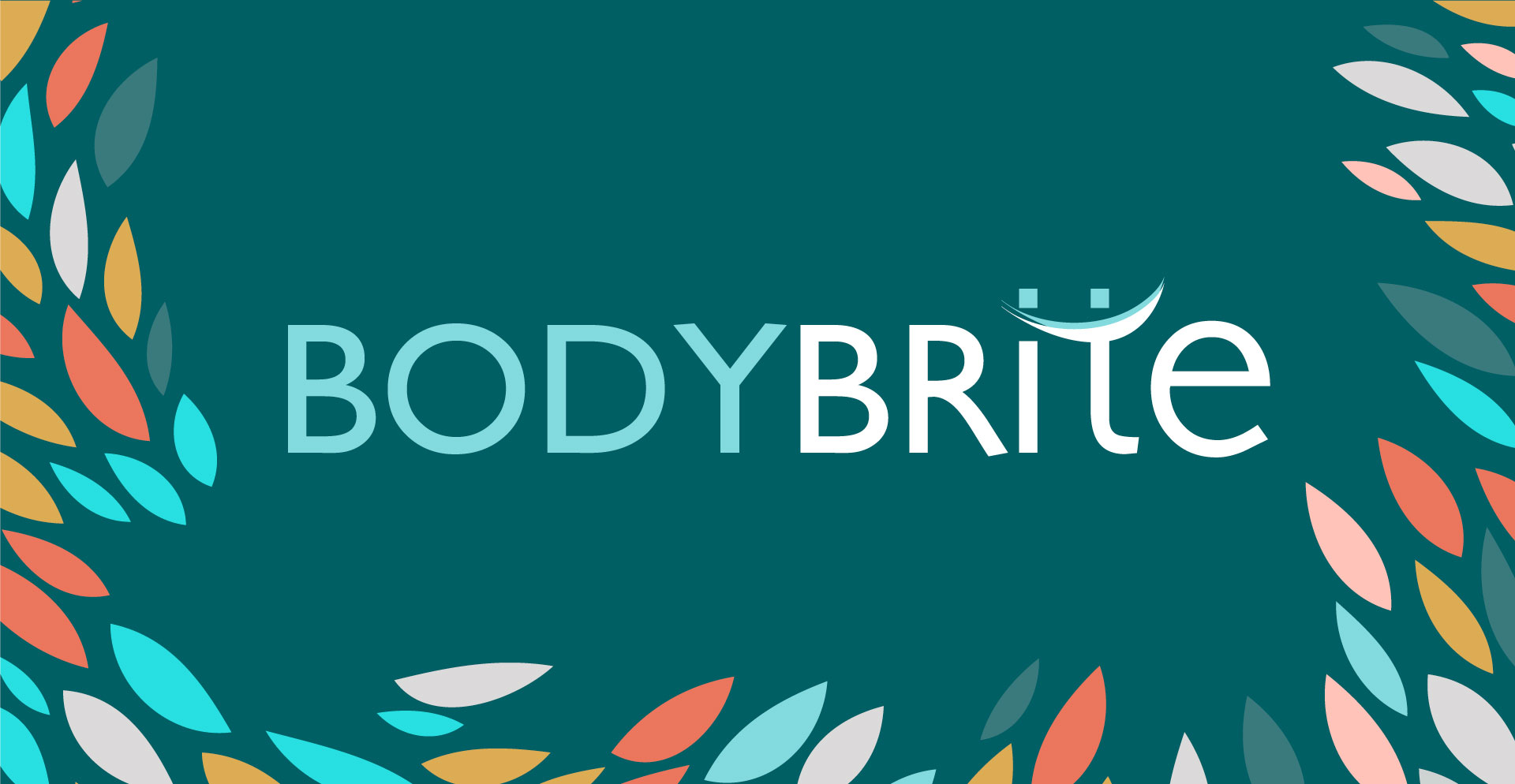 HOSPITALITY
BodyBrite Austin Rebrand
BodyBrite Austin is a locally-owned medspa offering luxury skincare treatments for men and women in the Austin area. Their commitment to clients is simple — to help individuals' beauty shine while maintaining an impeccable level of service. Embracing the demographic shift in both their neighborhood and the beauty industry as a whole, BodyBrite underwent renovations — as well as a shift in management — and wanted a fresh rebrand to accompany these changes.
Catalyst was contracted to help recapture audience attention through a brand refresh, new collateral, and an updated website. Because BodyBrite was not changing their name or logo, Catalyst built out the existing light blue and pink palette with a deep teal green and a selection of warm secondary colors inspired by the Austin landscape and natural tones. To add some youth and energy to the brand, the typography was overhauled and a new custom pattern was created using a scattering of leaf shapes. Lastly, a brand new selection of stock imagery was chosen to represent a wide range of ethnicities, ages, genders, and life stages.
Once the new brand direction and style guide were established, Catalyst began to roll out the visuals — along with new messaging — through a variety of deliverables, including a paper system, sales sheet, social profile art, branded prescription pad, email template, and more.
The cornerstone of the rebrand was a custom website design, which elevated BodyBrite Austin's online presence from a single-page template to a mobile-friendly, multi-page site. Complete with custom copywriting, animated elements, and both Shopify and Salon Runner integration, the new website is both eye-catching and effective for lead generation. Customers can now enjoy a fully immersive experience to book appointments, buy products, and everything in between.
Catalyst continues to improve BodyBrite Austin's online presence through consistent search engine optimizations — improving Google rankings for key services such as laser hair removal, teeth whitening, facials, and more.