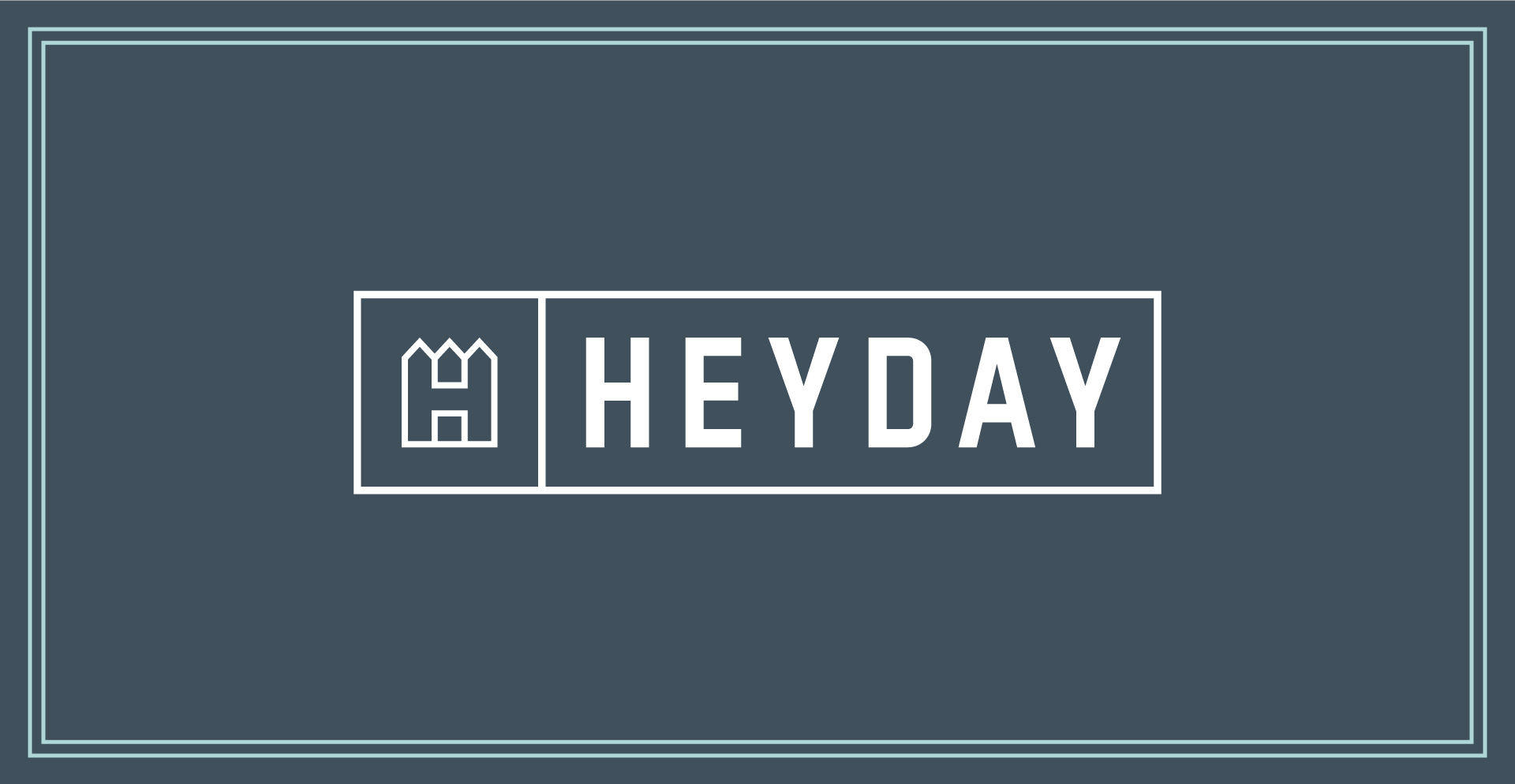 MULTIFAMILY
HeyDay Sun Prairie Branding
Designed for the "missing middle," Heyday is a quality housing product for renters seeking a sense of community and an elevated, stress-free lifestyle. With three developments in progress throughout Wisconsin, Heyday approached Catalyst for assistance with marketing their Sun Prairie location. This intimate neighborhood would boast 170 single-family attached homes and 12 traditional single-family detached home lots, all geared toward renters looking for a maintenance-free, lock-and-leave lifestyle. In addition, Heyday homes offer designer finishes, private garages, and essential conveniences, all nestled within more than 40 acres of serene walking paths and meaningful open spaces. While no other similar products exist in the Sun Prairie market, Heyday wanted to ensure their marketing highlighted the uniqueness of their lifestyle and product while also reinforcing brand awareness every step of the way.
With name, logo, and brand guidelines already in place, Catalyst began work on the largest — and arguably most important — piece of their marketing: the custom website. Much like a traditional apartment site, it would need to feature eye-catching visuals alongside important information, such as amenity lists, floor plan options, virtual tours, location maps, and contact forms. One key difference for Heyday was the addition of a "Rental Reinvented" page, which broke down key differences for prospects in both the lifestyle offered and the homes themselves. Though the Heyday branding was bright and colorful, the Catalyst team ensured the website included plenty of clear space, allowing the information and renderings to really shine. Key messaging phrases drove home Heyday's brand promise ("Live like a homeowner, without the hassle," "Live like you own the place," "Stay connected to it all"), and a prominent contact form was intentionally placed in the footer to capture as many leads as possible.
As development on the website was coming to an end, the Catalyst team then turned their attention to the remaining collateral. A branded sales sheet, a rack card, and individual floor plan sheets were created for use by the Heyday leasing team. These print materials were designed to be an extension of the full site, giving key information while also encouraging readers to continue their discovery online or in person.
As Heyday sets their sights on completion and initial lease-up, they decided to continue their relationship with Catalyst through digital marketing services. In March 2023, Heyday launched a search engine marketing (SEM) campaign, which leverages paid digital advertising to increase brand awareness and conversions. In addition, the Catalyst team is providing ongoing support through search engine optimization (SEO) and content creation/posting for the Heyday Sun Prairie social media channels.