As summer comes to an end and an all-new group of residents starts to move in, it's important to make sure that you capture new residents' attention right away and make a first impression that they won't soon forget. Over the last couple of months, Catalyst has been developing a move-in theme for properties to make sure their new residents are excited about move-in and ready to start the new year on the right foot. With a superhero theme chosen, it was up to Catalyst to create a new league of superheroes and up to the properties to embrace the theme and make it their own. Once Agent Move In, Captain Automatic, Maintenance Man, Referral Girl, and the ResLife Crusader were brought to life, the options for incorporating them into move-in were endless. Here you can see some of the properties that did everything right with their implementation of the League of Extraordinary Move-In.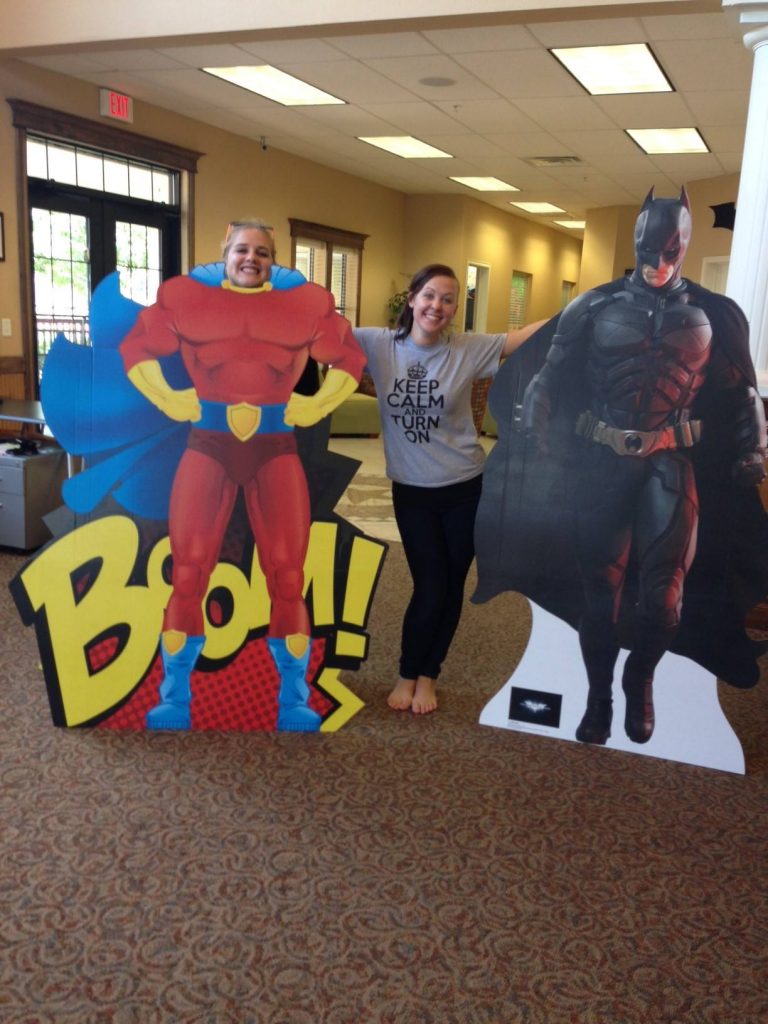 Sterling Park
In Greensboro, North Carolina, there was no shortage of spirit at Sterling Park—a welcome home cake with the superheroes awaited residents to make a delicious first impression, along with cupcakes featuring everyone's favorite superheroes, from Spider-Man to The Flash. For those who were thirsty, there were water bottles wearing welcome capes ready to grab, and skyscraper backdrops helped to pull the theme together.
District on Luther
At District on Luther in College Station, Texas, residents were greeted with a life-size cutout of Batman and community assistants decked out in costume. Doors to all of the offices resembled skyscrapers, and each office had its own superhero theme. The staff took their spirit one step further and had residents vote on their favorite superhero movie. The Avengers won in the end, and residents were invited to come and get to know their new neighbors with a screening of the movie.